No more waiting in line for hours to get into the local pool, only to have no relaxation. With so many strangers around you, it's almost impossible to unwind from the day. That's where we come in. Here at Rocky Mountain Pool Builders in the Denver area, we have the finest pools and spa builders to create a stunning addition to your Denver home or commercial property. Whether you're looking for a way to protect your already installed pool, or you're unhappy with your current pool, and you want an entire remodel, we have the means to help.
Contact Us
Make Your Denver Home a Sanctuary With a New Pool
Installing a pool within your Denver home creates many opportunities for your loved ones to come together as a family and enjoy quality time together. Whether you're looking to boost the fun of family time, are looking for a nice daily workout, or seeking some much needed alone time to sit and relax with your feet in the pool, our pool builders are here to help. With a unique pool design, we can have your Denver home's value skyrocketing in no time.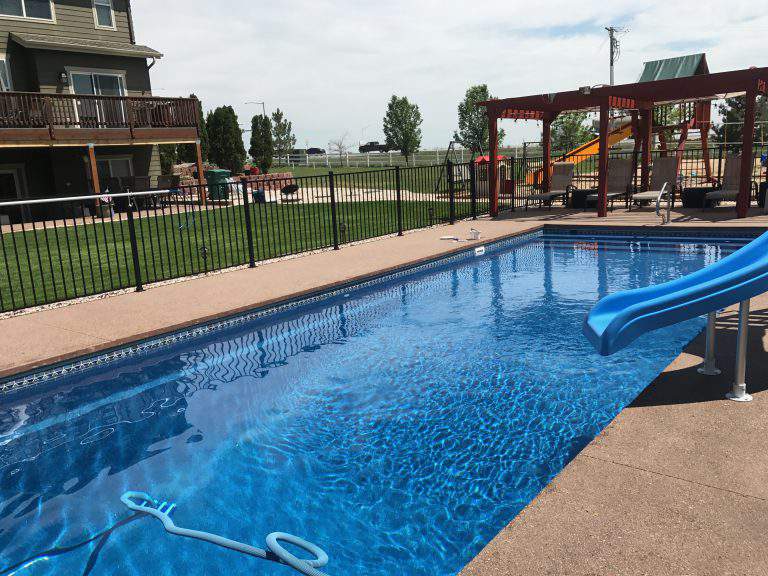 Keep Your Commercial Customers Happy With Your Pool
Whether you're a new business gym, an established country club, or even a Denver hotel, it's vital to choose quality contractors when carrying out any pool designs, buildings, remodeling, or renovations. In a commercial setting, it's vital to ensure your customers are satisfied with your pool's design and build. At Rocky Mountain Pool Builders near the Denver area, we're confident we can bring you a pool build that'll last for years to come.
Lasting Pools You Can Count On
Building your pool with Rocky Mountain Pool Builders near Denver means you're choosing a company that puts its customers first. Building a pool isn't easy. We have to figure out the proper dimensions, how deep you want your pool, where it's going to work best, and how it will best suit the overall look of your Denver home or business. Our contractors make our pools to last you for years to come.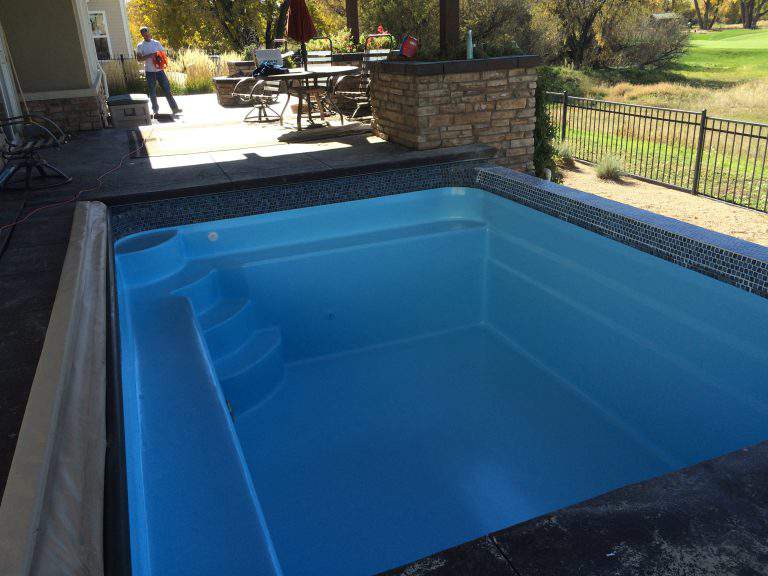 Keep Your Denver Pool Working Properly
It's inevitable that at some point, you're going to need pool repairs, renovation or restorations done, and when that happens, it best to call our Denver experts. If you're unhappy with your current pool and are looking for an entire restoration, we've got you covered. It's important to note that there's a fine line between having a nicely designed puddle of water vs. a functional pool, and that is the efficiency of your pool equipment. Everything from the filtration, chlorine/salt sanitation to valves and diverters needs to work to the best of its abilities. With our pool repairs and renovation, our Denver based team ensures that everything's working correctly.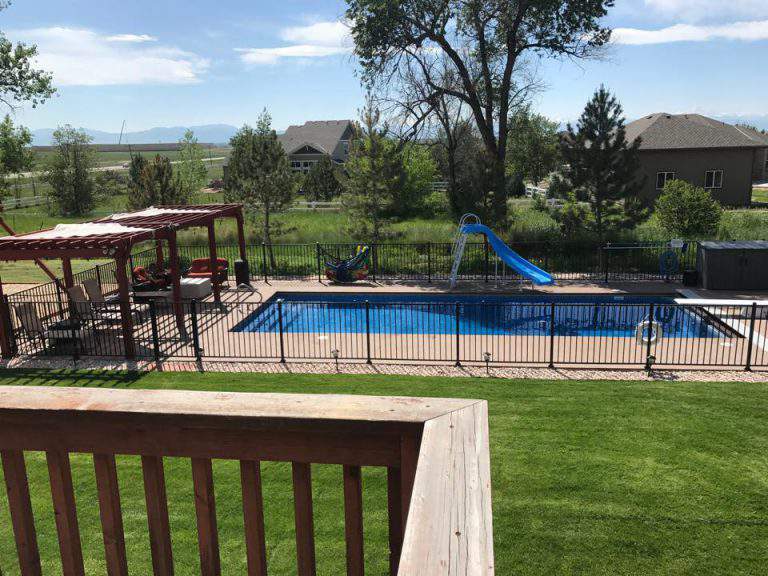 Remove Your Pool Today for A Safer Tomorrow
It's not uncommon to want your Denver pool removed. Pools are a great way to have fun and bring the family together. However, it can also have its downside. Outdoor, inground pools can come with challenging upkeep. If the pool repairs are getting out of hand, or you simply don't like it, we can help. Not to mention, having a pool may be a safety hazard if you have little ones running around. It's impossible to watch your kids every second of the day. Therefore, it may be best to opt for our pool removal to ensure your family's safety. Choosing our Denver based team to take on the job will ensure the job will be completed as quickly as possible.
Pool Decking Done the Right Way
Many of our Denver customers inquire about our pool decking services. This is a great option to better build out the luxury environment with your private pool. We have only the best contractors and designers to create a stunning pool deck to surround or accompany your pool. This is a space where you can place outdoor tables, lounge chairs, and much more to create the space of your dreams. With so many different options, such as exposed aggregate, concrete, wood, and much more, we're confident to build you the pool deck you want.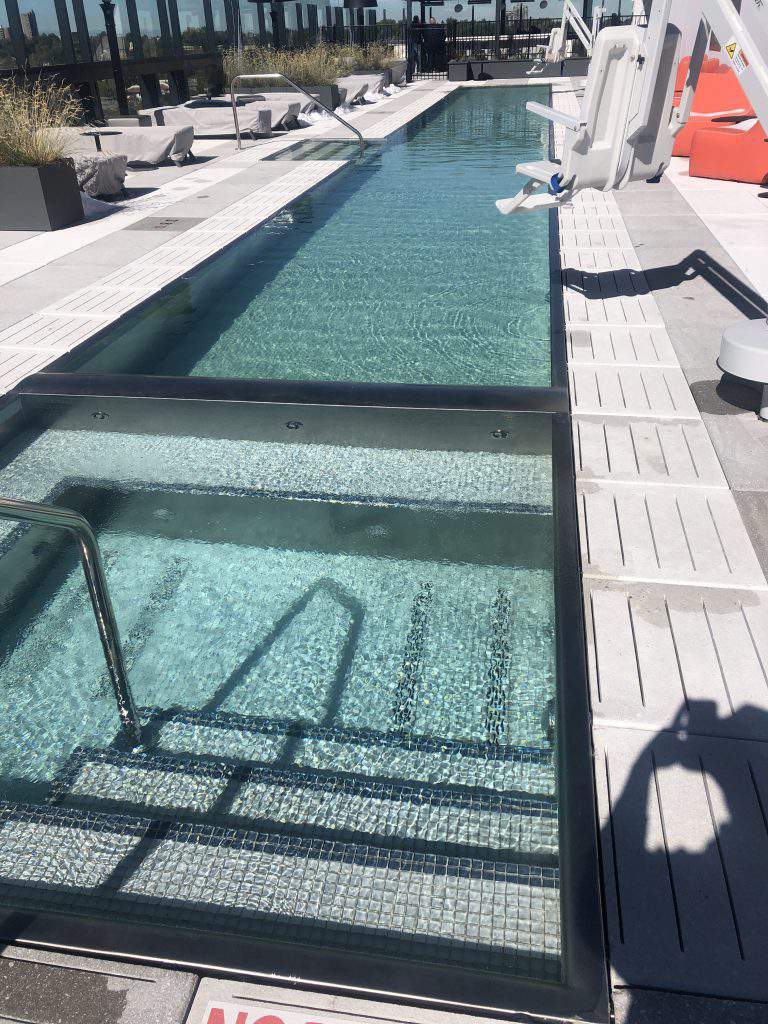 Protect Your Pool During Those Winter Months
In a place like Denver, you won't use your pool throughout the year. During those cold winter months, you're going to need a quality pool cover to protect your investment. At Rocky Mountain Pool Builders near the Denver area, we have automatic pool covers to ensure your pool stays safe all year long. No matter what unexpected weather conditions come your way, for both commercial and residential areas, you'll feel confident when choosing our pool covers for your Denver pool.