At Rocky Mountain Pool Builders, we've dealt with our fair share of pool plaster services in Denver. However, there are always those individuals who think if we can do it, so can they. Unfortunately, there are many ways you can ruin the task causing costly repairs that could have been avoided. The importance of your pool plaster is that it adds a watertight seal to your pool. Often overlooked by Denver pool owners, our pool plastering services will prove to be an excellent investment.
Plastering for New Builds in Denver Has Never Been Easier
It's important we follow the proper steps meticulously when carrying out our pool plaster services in Denver. We first start by gaining an idea of how much work we have and how long the task will take. Assessing the plaster infrastructure, we now have an idea of the materials we can work with. Following your instructions, we put down your preferred tiles (or materials) you chose to give your Denver pool a more finished look.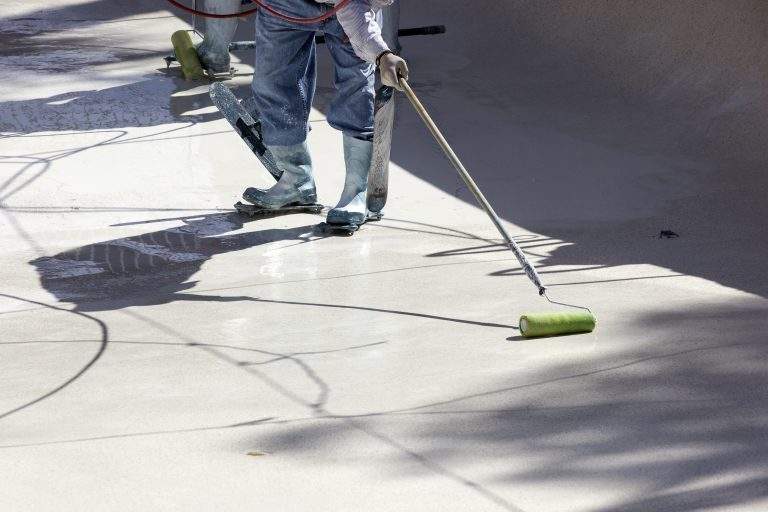 We Repair Those Problematic Areas Quickly
For whatever reason your Denver swimming pool needs plaster repair, our team is ready to take on the job. We start by pinpointing the problematic area and evaluate how bad the issue is. We then chip away the old plaster to make way for the new one. We vow that after our pool plastering repair is complete, you won't be able to tell that our Denver team was even there.
Our Denver Expertise Lies in Many Types of Pools
There are many reasons why you may seek our pool plastering repair team in Denver. Depending on whether you have an in-ground pool or an above ground pool, you may experience different issues. For example, our pool plastering team has repaired many Denver swimming pools that had organic stains, pool plaster mottling, and even dissolved metal stains. No matter what the issue seems to be, turn to our Rocky Mountain Pool Builders team.