Not only do we offer the Denver area expert, turnkey pool repair, and maintenance services, but we also have a large selection of pool supplies to meet your needs. From simple accessories to pool pumps and cleaners, you can find anything you need to keep your pool clean and safe at all times. You could search at two or three stores hoping to find what you need, or just one with Rocky Mountain Pool Builders in Denver.
Keep Your Water Flowing
Our Denver locations have a wide range of pool supplies for every aspect of pool maintenance. Our selection of pool pumps consists of only the leading brands in the industry, providing excellent flow to keep your water moving at all times. And with our expert Denver technicians helping you choose, you can be sure you'll find the pool pump that can meet all your expectations.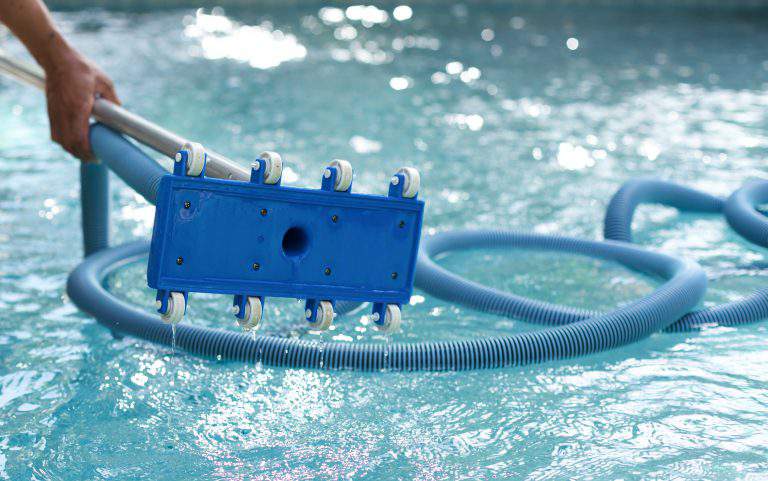 A Tool For Every Job
Maintaining your pool has never been easier with all the advanced pool accessories and supplies available at Rocky Mountain Pool Builders. From automatic scrubbers to pH level indicators, we have a tool for every job your Denver pool needs. You can forget about the hours you used to spend cleaning and maintaining your pool; one visit to any of our Denver locations, and you can turn the chore of maintenance into a simple, relaxing task.
Find Some of Denver's Best Prices
No matter what you're looking for, our pool supplies are all sold at competitive prices. From the latest cleaning technology to simple thermometers, you can find every supply your Denver pool needs with Rocky Mountain Pool Builders. Our experts can help you find the balance between budget and performance, sending you home satisfied and with exactly the items you needed. Keep your Denver pool in perfect order with our affordably priced pool accessories today!