Pool Building in Denver, CO:
Swimming Pool Design, Building & Remodeling Services
At Rocky Mountain Pool Builders near the Denver area, we have the contractors and pool designers that are ready to turn your Denver backyard into a personal luxury spa. With various designs, options, and materials to customize your new pool, you're sure to impress any guests that step into your backyard. Don't hold back when you opt for our pool building services near Denver. With our prices, you finally have the opportunity to treat yourself and your family to a remarkable pool.
Pool Designers & Builders That Accomplish Exactly What You Want
We take the time to sit down with our clients and understand what they want to get out of their new pool. We provide our Denver customers with pool designs and plans in order to stay within their budget. We vow when you choose our Denver company, you won't be blindsided by unexpected fees. We build you exactly what you want, where and how you want it.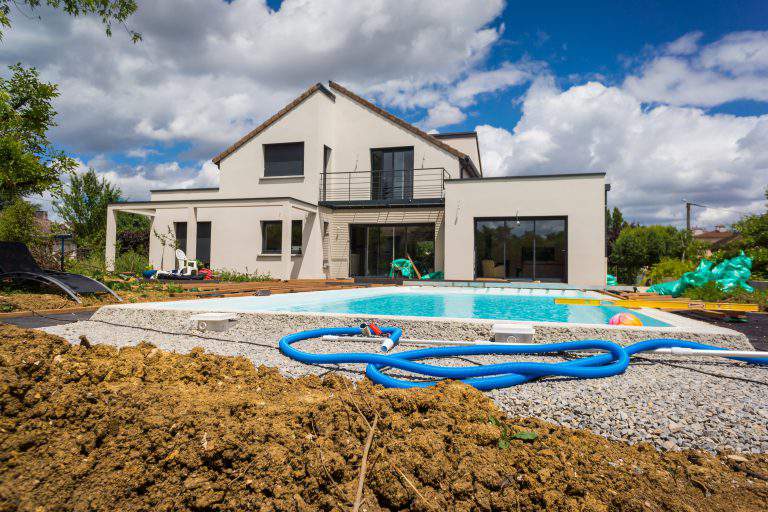 The Pool Remodel & Renovation You Didn't Know You Needed
With years of experience under our belt, our Denver based staff has the proper certifications and qualifications to remodel or renovate your pool properly. With so many other Denver companies holding their team to the bare minimum, Denver Rocky Mountain Pool Builders does things differently. We hold our pool contractors and designers to the highest standards to ensure our Denver customers are getting the exact build they want when it comes to their new pool. Swimming pools aren't just a way to increase your home value. They are a chance to connect with those you love or relax on your own in a tranquil environment.
Create the Pool Deck of Your Dreams
A pool deck is a great way to enhance the look of your pool. Whether you want an addition to your existing Denver pool, or you're looking to opt for our pool decking and pool build at the same time, we have the experienced contractors ready to take on the job. Creating a beautiful space to place tables, lounge chairs, and other outdoor furniture changes the area around your new pool. The environment starts to become much more inviting. You can choose from a variety of materials. Whether you're looking for concrete, wood, or exposed aggregate, we match your deck with the overall aesthetic of your Denver property.
Cover Your Pool the Easy Way
We don't have to tell you that you're not going to use your pool as often during those cold months of winter. However, it may be challenging to ensure your pool doesn't get ruined by unwanted weather conditions such as snow, rain, hail, and even the wind. No matter if you have an above ground or inground pool, we have the automatic pool covers you need to protect your assets all year long. With our pool cover installation, all it takes is the press of a button to close down your pool for the winter and open it back up for those hot summer Denver months.