Here at Rocky Mountain Pool Builders in the Boulder area, we have the pool building experts you need to create the pool of your dreams. Whether you're looking for a fun and relaxing way to bond with the family or your commercial building needs a pool renovation, we've got you covered. We have everything from pool designers to remodeling to pool decking, covers, and repairs. Don't wait; call our Boulder professionals today to see how we can further make your dreams become a reality.
Contact Us
Building a Pool Has Never Been Easier
Designing a pool should be an exciting time for our Boulder customers. With so many options to choose from, we provide our customers with different styles and materials in order to make their pool stand out from others. We take the time to sit down with our Boulder clients and listen to what they want and how we can complement the rest of their Boulder property in the process.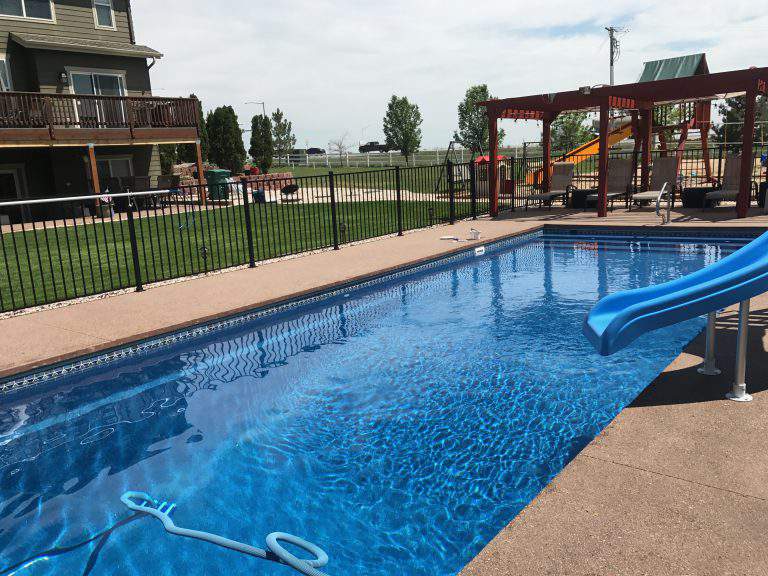 Professional Pool Services You Can Trust
Many Boulder companies tend to spread out the job in order to charge you more. With us, we lay out all the steps we follow and provide you with a deadline for when your pool will be installed. We're continually looking for ways to save you money while never sacrificing quality. Whether it be pool decking, renovations, repairs, building, or design, we never take the shortcut.
Remodel Your Pool for a Price You Can Get Behind
When you opt for our pool remodel and renovation services near Boulder, you can be sure you're getting the most for your money. We thoroughly evaluate what can be salvaged and what needs a complete remodel or renovation. We understand every pool is different, and commercial vs. residential pools need different things. Therefore, we discuss what you want to gain from your pool and how we can better accomplish this with the budget you set forth.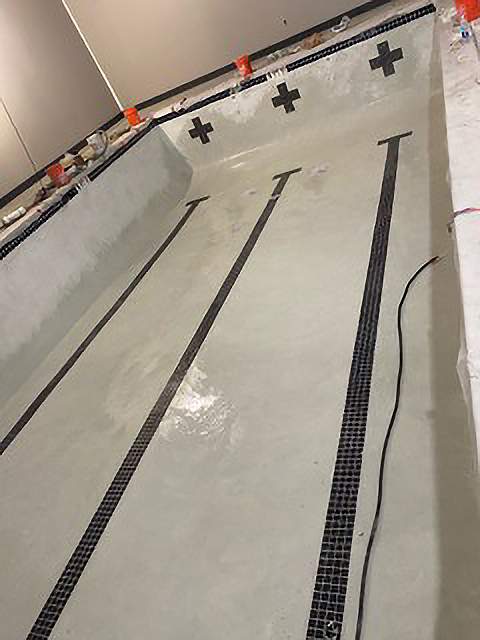 Create a Customized Pool Deck
Pool decking is a great way to add more life to your swimming pool area. Our experienced Boulder contractors can build you a traditional or customized pool deck to accompany your new pool build with ease. It's a space you can dress up by adding lots of outdoor furniture for more of a conversation space or keep it simple with a single lounge chair to create an area where you can relax and destress from the day. Whatever you have in mind, our Boulder team can create a luxury space you'll love.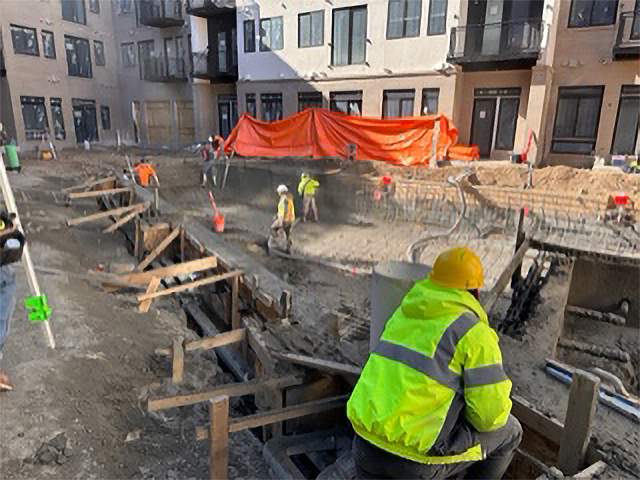 Protect Your Pool With Our Quality Covers
We don't have to tell you that it's unlikely you'll use your outdoor pool all year long in the Boulder area. Therefore, you need quality pool covers you can trust to protect your investment. That's where Rocky Mountain Pool Builders near Boulder comes in. We have automatic pool covers, along with simpler covers you can choose from. Our automatic pool cover installation allows you to cover your pool with a click of a button, protecting against unwarranted Boulder weather.
Know the Difference Between Pool Restoration & Remodeling
It's important to know the difference between pool restoration and pool remodeling. With restoration, our Boulder team tends to fix your existing materials rather than replace them altogether. Whereas, when we remodel your pool, we tend to opt for brand new materials or pool equipment rather than refurbishing old ones. Therefore, you know, with our pool restoration services, you'll save money by using existing materials when we can.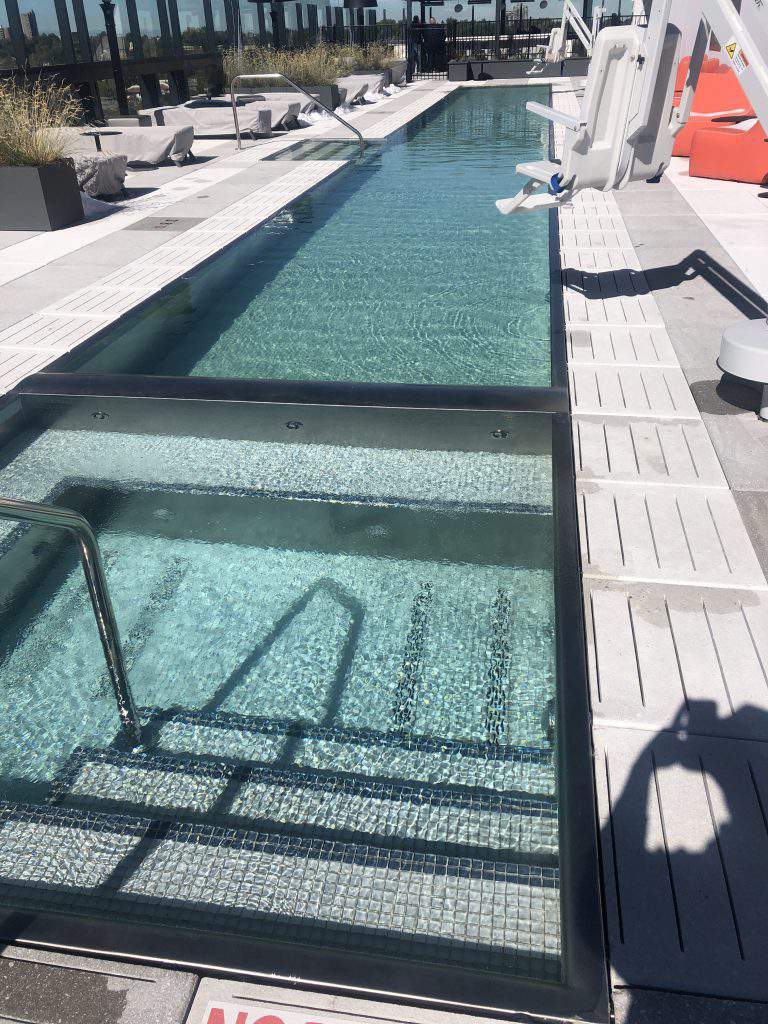 Removing Your Boulder Pool Is the Better Option
Whether you have young children running around your home or you need to remove your commercial pool due to budget cuts, our Boulder contractors can carry out a pool removal with ease. We take care of everything from pool draining, drilling, demolishing the structure to filling up the hole. Removing your pool can actually increase the value of your home if it's taking up to 30 percent of your yard or more. Not to mention a Boulder house without a pool is more appealing and easier to sell.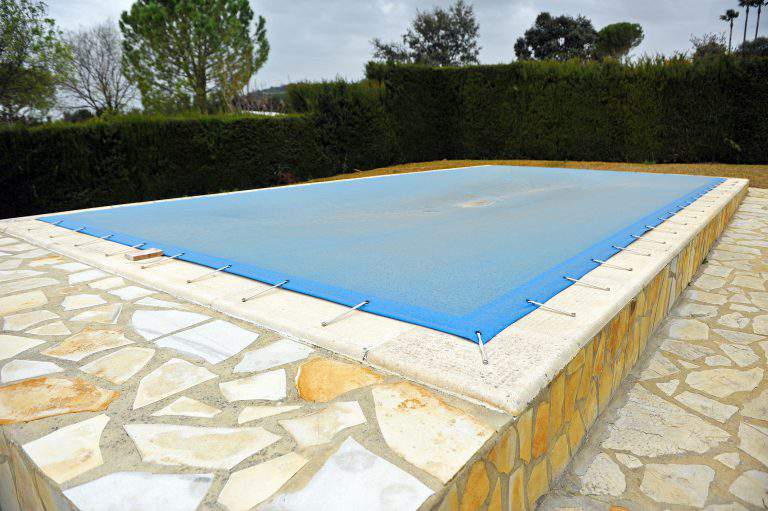 There's No Pool Problem We Can't Fix
No matter the issues you're having with your pool, our Boulder experts can help you resolve the problem in no time. With our pool repair and resurfacing services, you can be sure your pool will last. We repair everything from your filtration system, cracks in your pool, clogged drains, to repainting the inside of your pool. Not to mention, our resurfacing techniques will keep your pool in excellent condition for at least 10 to 15 years, which exceeds most Boulder companies.
The Teammate You Need for All Your Pool Upkeep
Here at Rocky Mountain Pool Builders in the Boulder area, we understand the upkeep on any pool, inground or above ground, can be a hassle. You're sure to need pool supplies here and there as a pool owner to maintain the upkeep of your typical pool responsibilities. Therefore, we provide our Boulder customers with the top pool supplies in the industry. No matter what you need, we're sure to have it. Call or click today to see how our inventory of supplies can make your pool ownership a little bit easier.